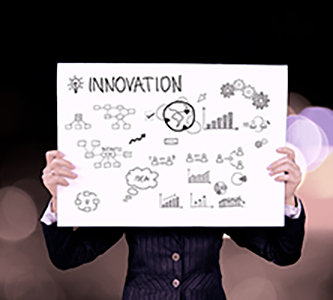 $80,000 Probiotic Innovative Research Grant Now Available
Published on 15/04/2019
When Canada's research community is given new opportunities to work together and think big, we believe they rise to the challenge. That's why, the Rosell Institute for Microbiome and Probiotics by Lallemand, along with Mitacs, is proud to announce an $80,000 innovation research grant focused on probiotic applications to improve human health. This funding will create new sustainable partnerships with researchers across Canada, provide training opportunities for students, and foster breakthrough research. We believe this investment in science offers a shift in how we invest in research and support collaboration among many levels.
"We are incredibly proud to provide this new probiotic innovation funding. It is exciting to be able to collaborate with leading Canadian investigators to pioneer discoveries in probiotics that lead to new solutions that positively impact human health," said Thomas Thompkins, Ph.D., Research Director of the Rosell Institute for Microbiome and Probiotics by Lallemand.
Funding will be considered for individuals and teams who work on understanding the role of probiotic intervention across different health indications, which include innovative studies on novel indications, animal models, or bacterial isolates. Letters of intent are expected from a vast pool of Canadian academic institutions and university hospitals. Applications are being accepted from April 15, 2019 to July 1, 2019. A multidisciplinary peer review committee consisting of scientific experts with broad expertise in the field of microbiome and probiotics will review the applications. The selection criteria are based on innovation, originality, feasibility, research excellence, including how the impact of their proposed research contributes to health in Canada and globally.
A selected applicant will be invited to submit a Mitacs application package for their peer review process. The chosen applicant will be announced by November 15, 2019. For more information on this grant and to submit a project, please visit https://www.rosell-institute-lallemand.com/en/probiotics-research-innovation/innovation-program/.