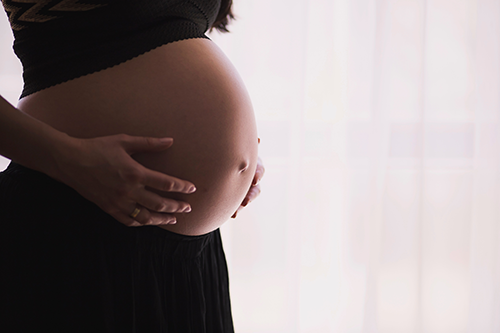 MOM study: Probiotics and microflora balance in pregnant women
Published on 03/12/2018
Research has shown that probiotics can help sustain immunity and maintain a pH level supporting the normal vaginal and intestinal microbial flora. During pregnancy, women experience biological and physiological changes, which can include a dysregulation of the bacterial flora in the vagina and intestine.
As probiotics can potentially reduce the risk of infections as well as digestive and gastrointestinal issues, intake of probiotics during pregnancy and breastfeeding could be beneficial to both mother and child. By protecting against pathogens and sustaining immunity, probiotics could decrease the risk of mastitis and support the development of a healthy digestive system. Hence, the goal of the MOM study is to evaluate the role of probiotics during pregnancy and for the first few weeks following delivery, during breastfeeding. The number of viral, bacterial and fungal infections will be monitored in pregnant women, as well as the maintenance of a healthy pregnancy and perinatal period for both the mother and newborn.
We are recruiting pregnant women between 18 and 39 years old, currently between the 26th-28th week of their pregnancy. Interested women should be available to attend study visits at the Ovo clinic. Women can schedule their pregnancy follow-up exams in the clinic of their choice.
For more information, contact Sophie Leblanc (Project Coordinator) at (514) 798-2000 extension 617 or 755 or by email at : R-D@cliniqueovo.com.