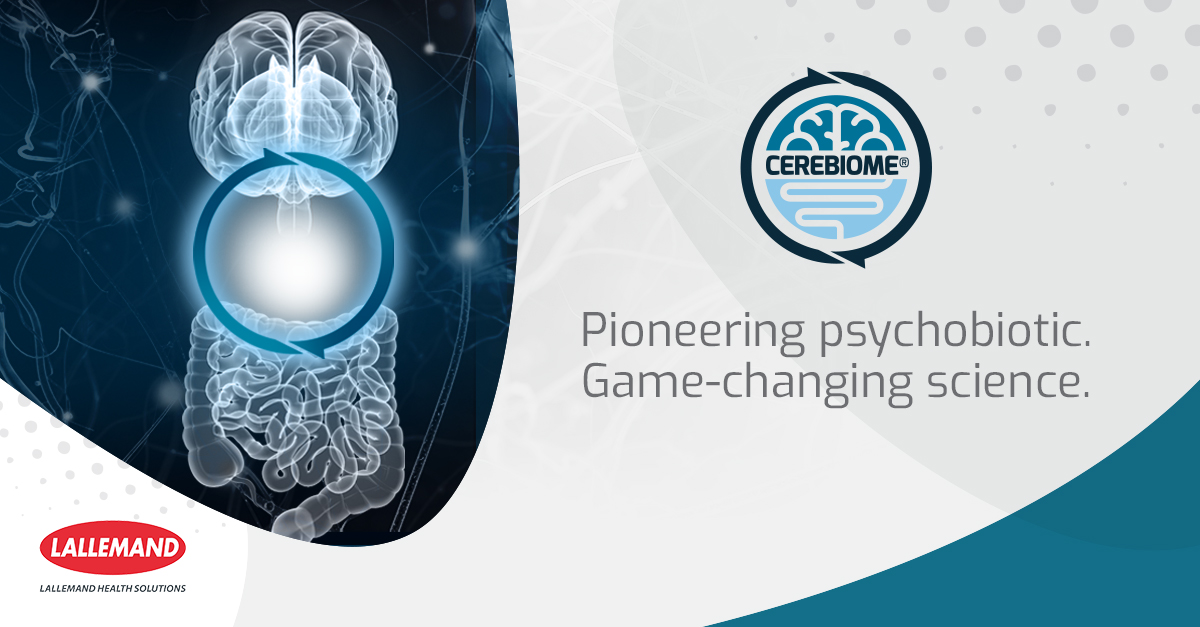 Mind, Mood & Microbes: International conference on Microbiota-Gut-Brain axis
As a co-founding partner of Mind, Mood & Microbes, Lallemand Health Solutions invites you to register to this third edition of the international conference on Microbiota-Gut-Brain axis. This conference is taking place online, on May 19th and 20th 2021 and will gather an unmatched line-up of key opinion leaders in the field of the microbiota-brain-gut-axis, leading scientists, healthcare professionals, and industry partners from diverse and complementary fields of expertise. They will address themes to fuel discussion on the way forward in this exciting area and to accelerate the translation of research breakthroughs into professional and clinical practice.
Lallemand Health Solutions will put forward its mental health offer, with its flagship formulation Cerebiome®, a proprietary combination of L. helveticus Rosell®-52 and B. longum Rosell®-175. Cerebiome® is a unique and strongly documented psychobiotic formulation developed by the Rosell® Institute for Microbiome and Probiotics by Lallemand. It is the most documented psychobiotic supported by five clinical studies, over ten mechanistic studies and several pre-clinical studies allowing to highlight eight mechanisms of action on the brain-gut axis. Cerebiome® helps alleviate the physical and psychological symptoms of stress and feelings of anxiety.
To find out more about Cerebiome®, an innovative ingredient, visit cerebiomebylallemand.com and download the White paper to explore the power of psychobiotics.